In 2009, when Michelle's husband Mitch died in a plane crash, she vowed to complete everything on her husband's adventurous bucket list in his honor. It started by taking the day he died and doing something big and bold rather than sitting home and being sad about his loss. Michelle wanted to honor his life rather than focus on his death.
Eventually, Michelle met her current husband, Keith, who had a similar dream to honor his best friend, Brandon, who also died in a small plane crash. Keith and Michelle have hiked Colorado 14ers, Grand Canyon, and kayaked the Na Pali coast. They started to do adventures together and, in 2014, began My1FitLife Adventures to give other's the opportunity to travel with like-minded individuals and honor their loved one's dreams.
My1FitLife Adventures is about doing it all, learning from new cultures, and coming together regardless of the different types of loss we all experience to support each other on our collective journeys. As time passed, Michelle and Keith realized their adventures helped shape many lives and get people back to living a full and intentional life after loss. Together they have taken groups to Machu Picchu, Bali, hiking the Tour Du Mont Blanc in Europe, and much more.
Find your next adventure with our group now!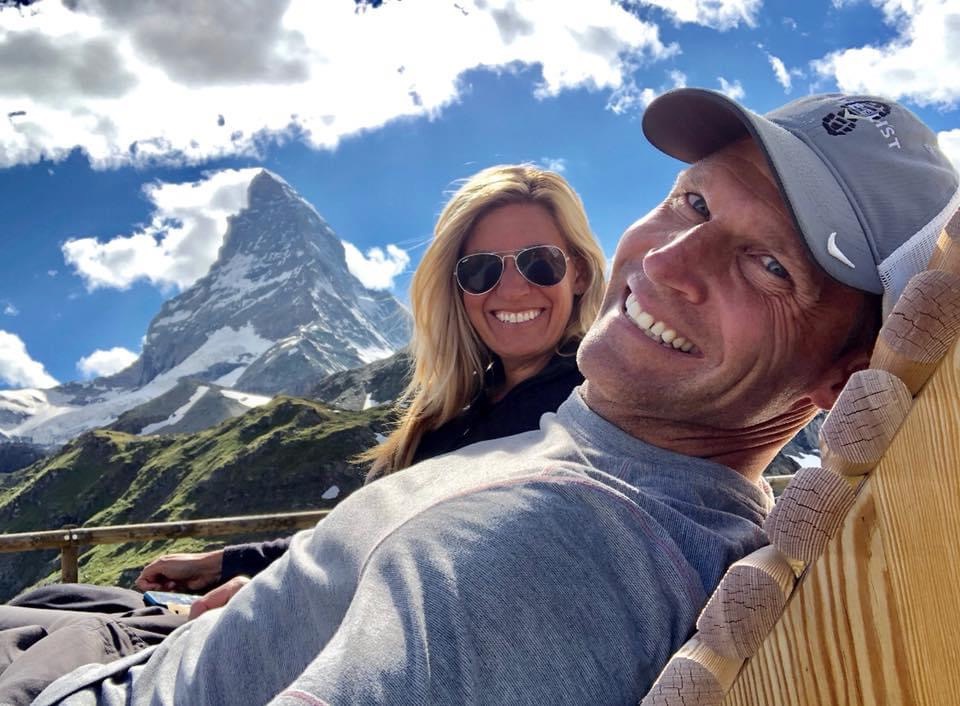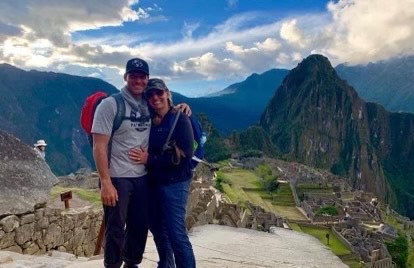 MORE Adventures is about doing it all, learning from new cultures, coming together regardless of the different types of loss we all experience to support each other on our collective journeys. We've realized our adventures help to shape many lives and get people back to living a full and intentional life after loss or dealing with tough times.
You can take anyone into the gym and motivate them to live fit for a day, but if you take them into nature, you can inspire them for life! That's the motto of Michelle Steinke-Baumgard and Keith Baumgard from My1FitLife. Six years ago, Michelle and Keith joined together and started what has become much more than just a fitness company; they have created a tribe, a community and a feeling that inspires you long after you leave their retreats.
Michelle and Keith take fitness up a notch and remind you that living fit is not about making your body smaller, but instead, fitness is about making your life BIGGER!!! When you come for a retreat with My1FitLife you will accomplish big things; you will learn to be brave, to explore, to stretch your boundaries and to live your life to the fullest.
Our mission at MORE Adventures is to provide transformative travel experiences that promote physical, mental, and spiritual wellbeing. We aim to inspire and empower our clients to reconnect with themselves and nature through immersive adventures all over the world that cultivate personal growth and healthy wellbeing.
Michelle Steinke-Baumgard
Hard times build, shape and reveal tough people. Grit and resilience are therefore often cultivated through challenging days, long nights and endless tears. One such human is Michelle Steinke-Baumgard, founder and creator of One Fit Widow. 
Michelle has led a challenging life that has revealed in her the desire to help others become the very best version of themselves, especially when life has handed them the toughest circumstances.
Widowed via plane crash at age 37 with a one and two year old at home, Michelle dug deep and decided her formative loss was not only going to morph her into a stronger version of herself mentally but also physically. Michelle had faced many challenges before widowhood altered her life, from major surgery and a kidney removal at two, divorced parents before the age of four, a mother with mental health issues, multiple miscarriages and growing up in poverty, just to name a few. Despite so much turmoil in her young life, Michelle didn't really tap into her inner resolve and strength UNTIL that fateful day in October when her loving husband took up a WWI bi-plane to build hours as a pilot, and never returned. 
After the death of her late husband, Michelle, who was grossly overweight at the time, found her inner fire for life and realized that fitness was a tool that could not only help her deal with life changing grief but also a gift that needed to be spread to every person grieving in this life. It was in that rock bottom moment that Michelle realized she had to take total control over not only her life but her fitness and she found the burning desire to help others do the same. Michelle left her corporate job as a Vice President of Real Estate and became a personal trainer. On a long run, training for a marathon she would run in her late husband's honor, Michelle pledged to spend the rest of her life helping people see the power of fitness to help reshape their lives. 
Since creating One Fit Widow in 2010, Michelle has written a bestselling book for Harper One publishing. She has been featured in Shape, Fitness, and Woman's Day magazine. She has been a writer for Prevention, Huffington Post and countless other publications and she has graced numerous stages with life affirming stories of life, love and hope after loss.  
Michelle, along with her husband Keith, currently run MORE Fitness, an online virtual training company that has helped thousands of people worldwide, as well as MORE Adventures, an adventure travel business that helps people live their dreams by fulfilling bucket list adventures.
Keith Baumgard
Keith Baumgard is the Co-Founder and driving force behind MORE Adventures. Born in Boulder, Colorado, and raised in southwestern Montana, Keith has been living a life full of adventure since he was born. Keith's motivation for MORE Adventures came when he lost his best friend, Brandon, in a tragic plane crash that helped him recenter his life's priorities and create an existence he wanted to live and help others do the same. MORE Adventures holds a very close place in his heart and soul. 
Keith is not only a devoted husband and father of four; he is an avid trail runner, hiker, and explorer who has traveled the world for his next great adventure. He is no stranger to the backcountry, remote trails, and off-the-beaten-path locations. In college, Keith worked as a wilderness firefighter, helping to create trails, clean forest brush, and fight dangerous fires in remote parts of Montana. 
Keith has led MORE adventure groups on more than five continents and countless countries and helped people explore places they never thought they'd see in this lifetime. Keith is also a NOLES Wilderness First Responder and CPR Certified guide who adds extra safety and security to those on his expeditions.
Baumgard holds a degree from Montana State in Exercise Science. As Co-Founder of MORE Fitness, Keith and his wife Michelle train thousands worldwide to reframe their mental blocks on health and wellness and live the best, most fulfilling life possible.
Tiffani Johansen
Tiffani Johansen comes with more than 20 years of experience in public relations, marketing, as well as organizing and implementing wellness programming and retreats. Throughout her career, she has worked with a number of highly respected and prestigious four and five-diamond hotels and resorts.  Tiffani's strives in communications, social media, managing and developing programs. Her biggest asset is in her client relationships and developing a network of travel experts.
What are you waiting for?
Travel insurance
Travel insurance is designed to help cover your expenses if something goes wrong on your trip, and fill any gaps that wouldn't be covered by your primary health insurance or other insurance you may have. It's not meant to be a substitute for health insurance and won't cover non-essential overseas medical treatment, such as routine exams.
Address
My1FitLife Adventures
1627 W. Main 257
Bozeman MT 59715
United States