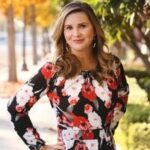 Katie K.
Amalfi Coast 2023
I had an amazing time on this trip. Italy is beautiful. The people I met on this adventure became my forever friends and I can't wait to book another trip. Barbara A.
Galapagos 2023
The Galapagos Islands are unique as were our exceptional guides, Naturalist, Jonathan and Tour Director, Edwin. These individuals worked tirelessly to make this adventure an outstanding experience. Many thanks to My1FitLife for offering this trip.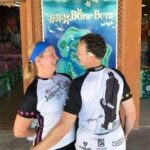 Susan B.
Tulum Mexico
We had a great time at a lovely resort with great food and wonderful company. Michelle and Keith are terrific. We both really stepped out of our box with activities of snorkeling in a cenote (with bats!), ice bath with yoga breathing, Mayan sweat lodge, and Mayan clay meditation. Nadine H.
Banff to Vancouver Train Adventure
Everything was pretty perfect, from the company, to the accommodations, to the amazing scenery, and the incredible weather. This trip was more than I expected it to be having visited this area 47 years ago. I knew what to expect but was still amazed by the scenery. I always enjoy traveling with My1Fit Adventures. Megan N.
Bali 2023
I cannot say enough great things about this trip! Bali is beautiful, the hotel was amazing and Michelle had everything planned out. All you had to do was show up where she said, with the recommended items (sunscreen, water, shoes, towel etc.) and you were on your way to the next adventure. I always felt safe. I knew I was getting high quality excursions because Michelle has been to Bali several times and worked out all the kinks. The hotel was very accommodating, and I would definitely recommend an ocean front room. Thanks to Michelle and the team for all the thought and planning that made this trip so great. I went by myself and met great people that I will continue to be friends with and hope to see on future trips.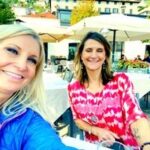 Ashley M.
Africa Safari 2023
I would give this trip a 10/10! I have been very fortunate to be able to travel extensively throughout my lifetime. As a single woman traveling, I feel very fortunate to know Michelle and Keith and my Onefit adventure. This is not a trip I could've planned myself due to my lack of knowledge about the landscape of Tanzania. Sameer who was our coordinator for my Onefit adventure had everything planned exquisitely. Everything was incredibly well organized and more importantly we all felt safe. The accommodations were top notch and no one on our trip got sick from drinking the water or eating the food. I plan to return in 2025. Do not hesitate to sign up for the next Africa adventure with my Onefit life you can trust them.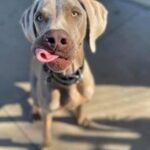 Mindy S.
Galapagos 2023
This was an AMAZING trip! Everything we experienced, from air, to land, to sea was spectacular! Blue footed boobys, frigate birds, land tortoises, snorkeling with sharks, rays, sea turtles, and sea lions!!! Our local guides were fantastic! Keith has a great sense of humor and makes everyone feel comfortable! Would do this trip again in a heartbeat! Barb L.
Inca Hiking Trek 2023
This wasn't necessarily a trip, this was an experience! An amazing experience with amazing people! The entire process of booking, preparing for it and getting there was straightforward and easy. Keith made sure we were all taken care of and Evolution was a wonderful tour guide. I was nervous about my ability to go on this adventure but found I was able to be myself, go at my own pace and not judged. I would recommend My1fitlife to everyone and look forward to booking with them again.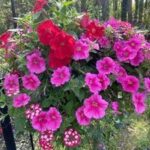 Martha M.
Amalfi Coast
It was an awesome trip. Tiffani and Daniele were attentive to every detail. Staying at the farm was a great experience and the hosts were attentive in all ways. The food was wonderful. There was a great mix of group time and free time. The group was awesome and supportive of each other the whole time. Transportation was available from landing in Naples until time to leave. Please continue to keep Italy on your trip schedule. I would love to explore Umbria and Assisi, as the area sounds like it is beautiful and full of history. Thank you and I am so grateful to be part of this group, Martha
What are you waiting for?
Travel insurance
Travel insurance is designed to help cover your expenses if something goes wrong on your trip, and fill any gaps that wouldn't be covered by your primary health insurance or other insurance you may have. It's not meant to be a substitute for health insurance and won't cover non-essential overseas medical treatment, such as routine exams.
Address
My1FitLife Adventures
1627 W. Main 257
Bozeman MT 59715
United States