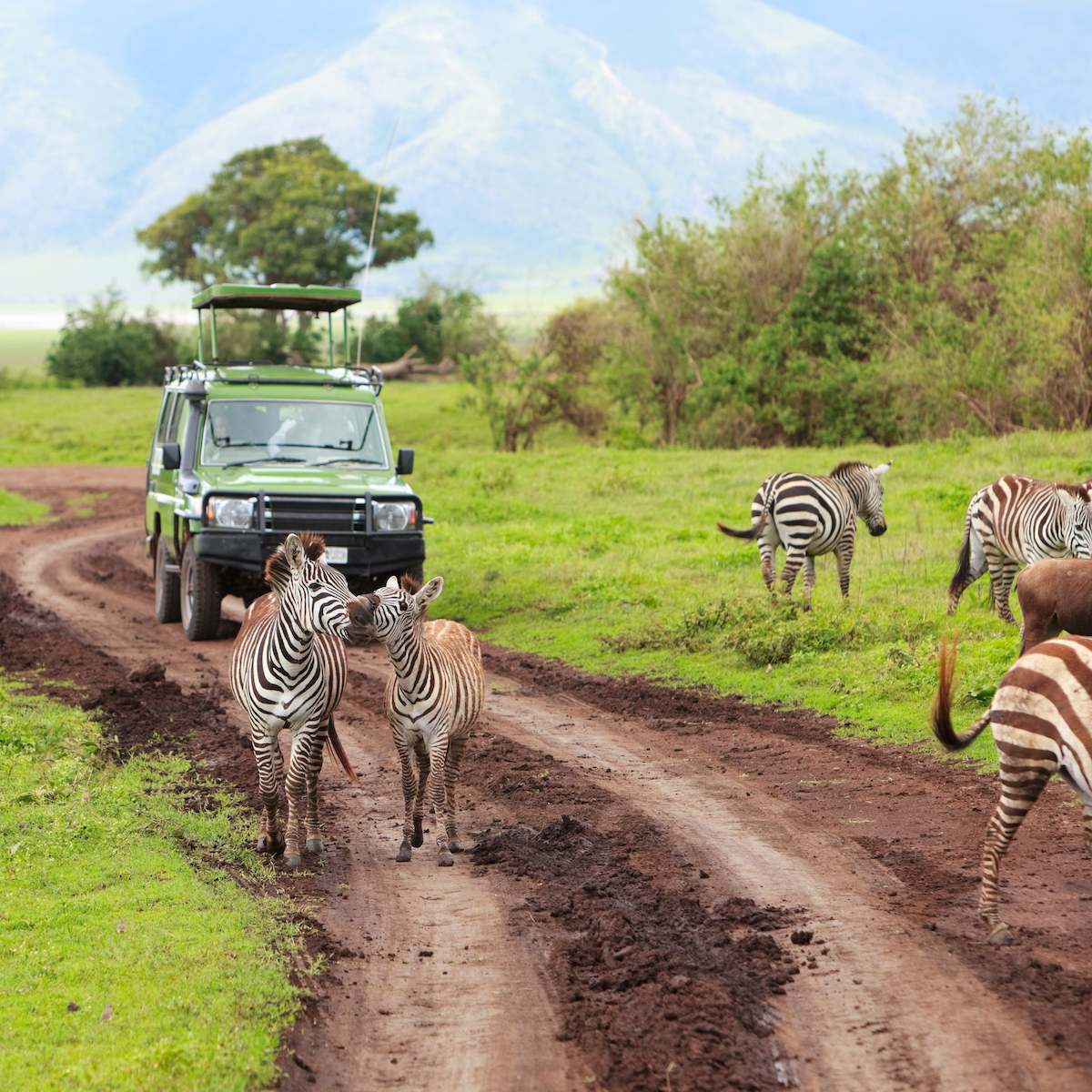 Overview
The Great Migration
Serengeti National park is home to thousands of migrating wildebeest which attract nature lovers, filmmakers and Photographers from around the globe. The Wildebeest migration is one of Africa's most dazzling cycles of life. Every year the wildebeest cross the Mara River in search for greener pastures. This epic journey from north to south spans almost 3000 kilometers. The herds move rhythmically in a clockwise direction as they spread across the Serengeti plains.
**Please note, these adventures are planned far in advance, and sometimes things come up that are unforeseen or unplanned. With that forethought, know the group will be accompanied on this adventure by Keith, or Michelle, and/or My1FitLife Ambassador.


Airport Transfers: Transfer to and from Kilimanjaro Airport



4x4 Safari Vehicles - Well-maintained, fitted with 2 way high frequency radio system, fridge cooler, charging ports, unlimited bottled water



Accommodations: 7 nights with shower / toilet facilities



Meals: all meals provided during safari



Activities: All adventures and related equipment as indicated in the itinerary



Fees: Park entrance fees for hte vehicle, driver, and yourselves, concessions fees for lodge



Fuel: for unlimited game driving


Airfare: Airfaire to and from Safari (Kilimanjaro Airport) NOT included



Gratuity: Any additional tips for guides, etc.



Travel Insurance - REQUIRED ITEM- Not included



Alcoholic & Other drinks: Alcoholic and other beverages in the lodge



Additional Meals: Any additional meals / snacks not included above
Arusha to Tarangire National Park
Lake Manyara National Park
Serengeti – Ngorongoro Crater
Karatu Town &Ngorongoro Highlands
Karatu – Arusha – Transfer to Arusha at leisure
Travel insurance
Travel insurance is designed to help cover your expenses if something goes wrong on your trip, and fill any gaps that wouldn't be covered by your primary health insurance or other insurance you may have. It's not meant to be a substitute for health insurance and won't cover non-essential overseas medical treatment, such as routine exams.
Address
My1FitLife Adventures
1627 W. Main 257
Bozeman MT 59715
United States