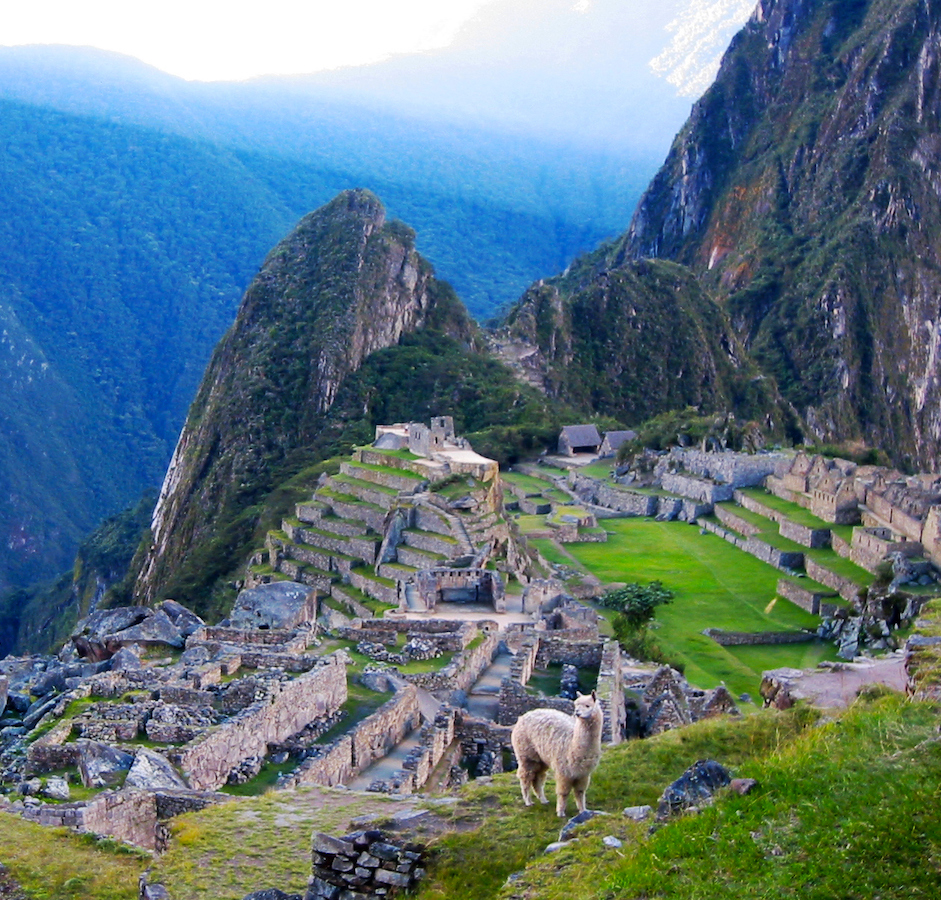 Overview
The ultimate way to experience Machu Picchu is to walk the path of the Inca's, get off the beaten path, and cover 31 miles of exquisite terrain to one of the seven wonders of the world. The Inca Trail is one of the most famous trails in the world and for excellent reasons. Much of the trail is still the original Inca constructed trail, a true testament to Incan engineering. The trail itself is nothing short of breathtaking, full of deep history and unbelievable stories.  Best yet, our local guides educate you on what you are passing by, and why it matters.   The beauty of this experience is you have the opportunity to see Machu Picchu TWICE. The first time you will enter via the Sun Gate around 4 pm. I can speak from personal experience when I say that this one of the best time to see this ancient city.  Many of the other tourists have left for the day, and you will find yourself at awe as you stand above the ruins at the Sun Gate. Once we hike down to Machu Pichhu, you will have time to soak it all in, take photos, explore a little and return via bus to Aguas Calientes.  Aguas Calientes is the town that sits below the ruins, and it provides for a fun local flare and chance for a restful nights sleep. The next morning you will ride the bus back up to Machu Picchu as our guides give you an unbelievable tour and education on Incan history. Don't miss this once in a lifetime adventure. Machu Picchu is everything you've heard, and we can't wait to experience it with you. *This hike will be difficult. Please make sure you are committed to a training schedule that will prepare you for the terrain and give you the best opportunity to enjoy our adventure.
Trekking Details
Hike Distance: 31 miles
Difficulty: Difficult
Duration:  5 days
Elevation Gain:  428m/1404ft.
Weather:   See below
Seasons:   From March 1 until January 31 (February is closed for maintenance).
Hike Trail Map:   See below
Cusco Drive Time:    2hr 45min+
Town Nearest Hike:   Ollantaytambo
Scenary:   Dry andean valley, Last stretch of Sacred Valley, Urubamba mountain range views, scenic trail, Cactus area, local villages, wildlife: prairie horses and dogs, Vizcachas and  andean foxes, Birds; torrent tyranulettt, black-chested buzzard-eagle, Chiguanco thrush.
Activities:    Hiking trail, archaeological site tours, nature and Andean community visits.


Local Guides - * Most Experienced and Professional, bilingual Tour Guides



Additional Porters - for help with Trek



Machu Picchu - Double visit to Machu Picchu, Entrance Fee included



Hotel Pickup, Drop off - from Hotel in Cusco



Return to Hotel - transportation to start of trail and tourist train back to Ollanta



Bus Tickets - 3 one way tickets up to Machu Picchu and Aguas Calientes



Trip Meals - 4 breakfasts, lunches, afternoon snacks, and 3 dinners. (Breakfast day 1 and dinner and lunch in Aguas Calientes not included)



Eating Tent - with tables and chairs



Meals Prepared by cook



2 Person tent and sleeping mattresses



Horseman and Mules - to carry cooking and camping equipment and up to 8 kg of tourists belongings



2 Nights Hotel - Days 1 and 2 accommodations in hotel in Custco and Ollantaytambo



Additional Support / Equipment - extra Oxygen, First Aid Kit, 2 emergency horses, and stretcher



Meal Options - vegetarian special dietary options available upon request



Porta Potty Tent - Included for our group on days when we will not have facilities



Cusco Walking Tour (Day 2)



Comfort Trek Package - sleeping bags, pad, camping pillows, trekking poles


Airfare - Any Airfare NOT included in registration price



Additional meals - Any additional meals/snacks not included in itinerary



Additional Travel - anything not mentioned in trip itinerary



Personal Camp Equipment - sleeping bags and additional air mattress can be rented through guide company



Travel Insurance - REQUIRED ITEM- Not included



Snacks - personal hiking snacks and water bottle
Arrive in Cusco and Welcome Meeting
Explore Cusco and travel to Ollantaytambo
Start Inca Trail – Trekking Day 1
Guided tour of Machu Picchu (second visit) – Hike departure day
Travel insurance
Travel insurance is designed to help cover your expenses if something goes wrong on your trip, and fill any gaps that wouldn't be covered by your primary health insurance or other insurance you may have. It's not meant to be a substitute for health insurance and won't cover non-essential overseas medical treatment, such as routine exams.
Address
My1FitLife Adventures
1627 W. Main 257
Bozeman MT 59715
United States