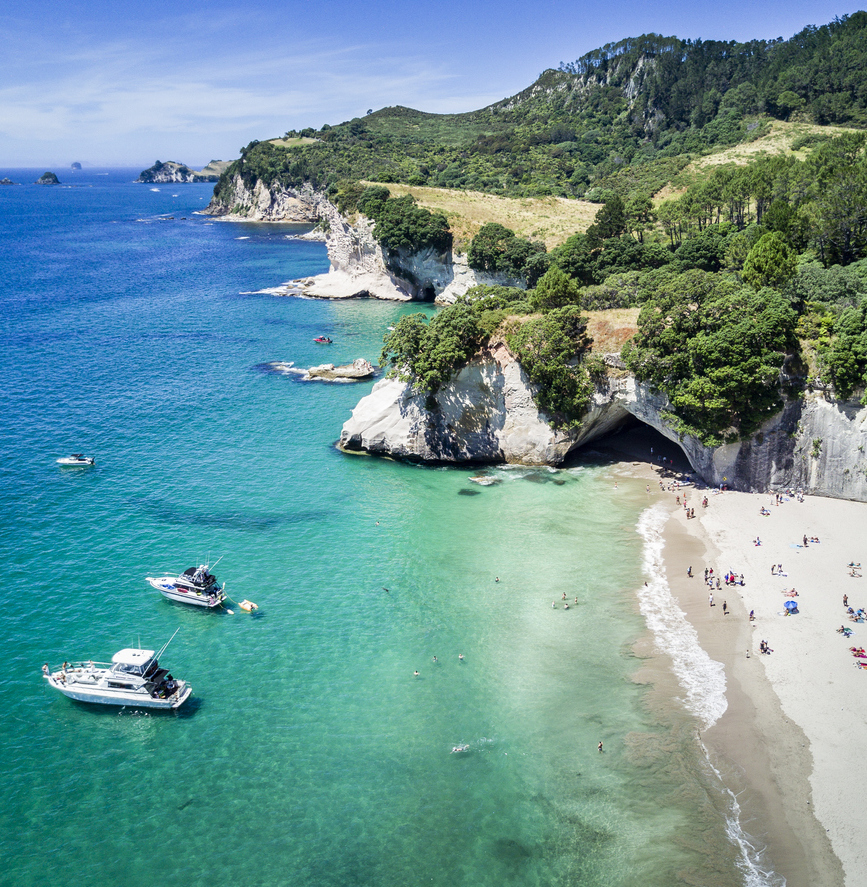 Overview
Please take a few moments to watch this VIDEO from Keith and Michelle prior to booking. It highlights the most important information that we want to point out. 
Experience another side of New Zealand with our New Zealand North Island tour. Vastly different from the South, and spectacular in its own right, New Zealand's North Island is an incredible destination. This trip is designed for people who want to immerse themselves in Māoritanga (Māori culture and traditions), experience the natural geothermal wonders of the North Island and walk the Tongariro Crossing – the best day hike in the world.
In glorious contrast to the glacial lakes and snow-capped mountains of the South, the North Island of New Zealand is a land of bubbling geothermal activity, lush forests and golden beaches. Designed as a standalone trip, the Sweet North is also the perfect complement to any of our South Island tours. Combine both North and South for the ultimate New Zealand experience. After all, why come all this way if you're only going to see half of what's here?
Activity Level: If you enjoy exploring, learning, hiking and the outdoors you will enjoy this trip. We always have easier or more challenging options available so that you can choose how much or little activity you enjoy each day. On the Sweet North trip you will walk between 3 to 5 hours each day on well-formed tracks. The average distance walked is 9km/5.6mi. 
Trip Style: Throughout the trip you'll enjoy delicious home-cooked and restaurant meals to fuel you for the adventurous days of walking and activities, and sleep soundly at night in comfortable ensuite accommodation that we have chosen specifically for their fantastic locations.


Airfare: AIrfare not included



Travel Insurance - REQUIRED ITEM - Not included



Alcoholic and Other Drinks not included



Gratuity: Additional Gratuity and Tips not included



Additional Meals not listed in itinerary not included
Arrive Auckland and journey to the Coromandel Coast
Kayak Cathedral Cove & Explore Hot Water Beach
Maori Culture, Geothermal Wonderland and Redwoods Hike
Hike the Tongariro Crossing
Waitomo Caves & Finish in Auckland
Travel insurance
Travel insurance is designed to help cover your expenses if something goes wrong on your trip, and fill any gaps that wouldn't be covered by your primary health insurance or other insurance you may have. It's not meant to be a substitute for health insurance and won't cover non-essential overseas medical treatment, such as routine exams.
Address
My1FitLife Adventures
1627 W. Main 257
Bozeman MT 59715
United States