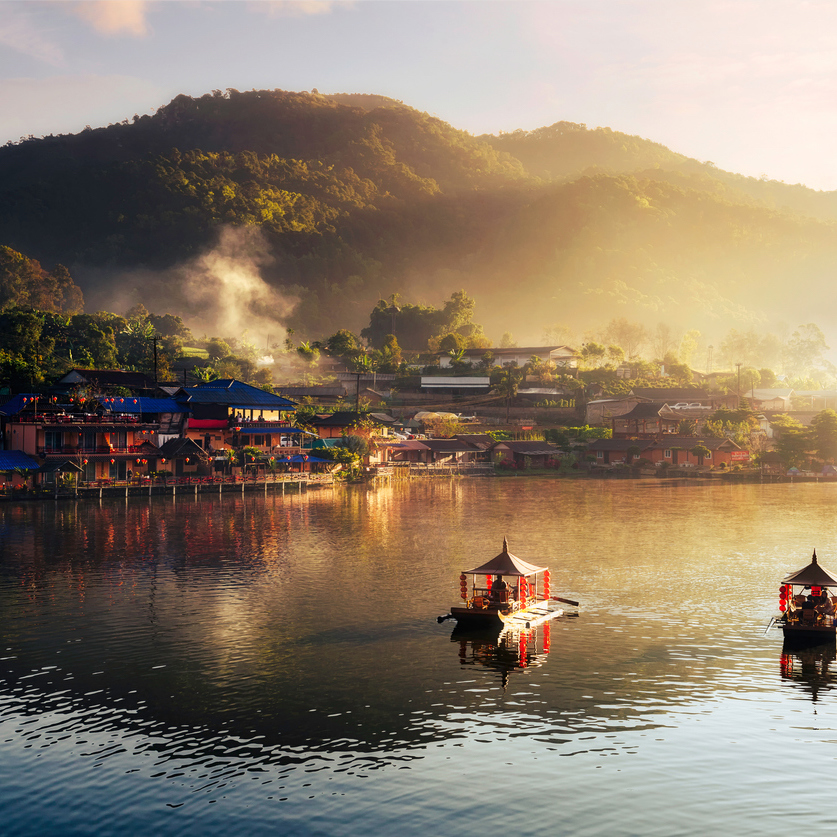 northern thailand tuk tuk adventure
Overview
Please take a few moments to watch this VIDEO from Keith and Michelle prior to booking. It highlights the most important information that we want to point out.
Join us for a truly amazing adventure in Northern Thailand and the very best way to experience this stunning part of the world which many say is the 'real' Thailand. Get ready for a superb adventure from your seat in Thailand's most iconic vehicle – the Tuk Tuk.
This action-packed trip gets you right off the beaten track and into the heart of Thailand. Enjoy the sights, sounds and smells of the mountains with the best view possible in our specially built Tuk Tuks able to cope with the mountain roads with ease. 
Remote Temples, fascinating Hill Tribe communities, elephants, bamboo rafting, hiking, superb overnight locations, delicious food and, of course, your bright orange Tuk Tuk.
There simply is no better way to experience real Thailand!
ADDITIONAL INFORMATION:
By its very nature this trip is an 'adventure' – when it's hot….it's hot, when It's wet….it's wet and when it's cold….it's cold (and it can get cold in the mountains between November and February with overnight temperatures sometimes dropping to 10C or even a bit less). And, as with any trip of this nature, there is some inherent risk which must be accepted by all travellers….but without a small amount of risk where is the adventure! 
However, all routes and roads have been extensively researched (in Tuk Tuks of course), and our driving team always follow a gentle pace and adapt to the weather and road conditions at any given time.


Tuk Tuks - 3 travelers per Tuk Tuk



Airport Transfers: Meet and greet at Chiang Mai International Airport on arrival day, transfer back on Departure day.

*If you are coming earlier or leaving later you will need to arrange transportation.



Local Guides: Experienced adventure guide and support team



Activities included: Visits to remote Temples and communities, bamboo rafting, trekking, and more!



Accommodations: 11 nights in superb locations



Meals included: 11 breakfasts, 9 lunches, and 11 dinners, drinking water throughout adventure



Support Vehicle: For luggage


Airfare: AIrfare not included



Travel Insurance - REQUIRED ITEM - Not included



Alcoholic and Other Drinks not included



Gratuity: Additional Gratuity and Tips not included



Additional Meals not listed in itinerary not included
Arrive into Chiang Mai and Welcome Dinner
Meet your local Tuk Tuk Guide and explore temples
Waterfalls, Hill Trive Villages, Elephants, and Bamboo Rafting
And we're off! Thailand's highest mountain here we come
More bends, Mountains, and incredible views
River Trip, Villages, and Exploring Mae Hong Son
Travel insurance
Travel insurance is designed to help cover your expenses if something goes wrong on your trip, and fill any gaps that wouldn't be covered by your primary health insurance or other insurance you may have. It's not meant to be a substitute for health insurance and won't cover non-essential overseas medical treatment, such as routine exams.
Address
My1FitLife Adventures
1627 W. Main 257
Bozeman MT 59715
United States