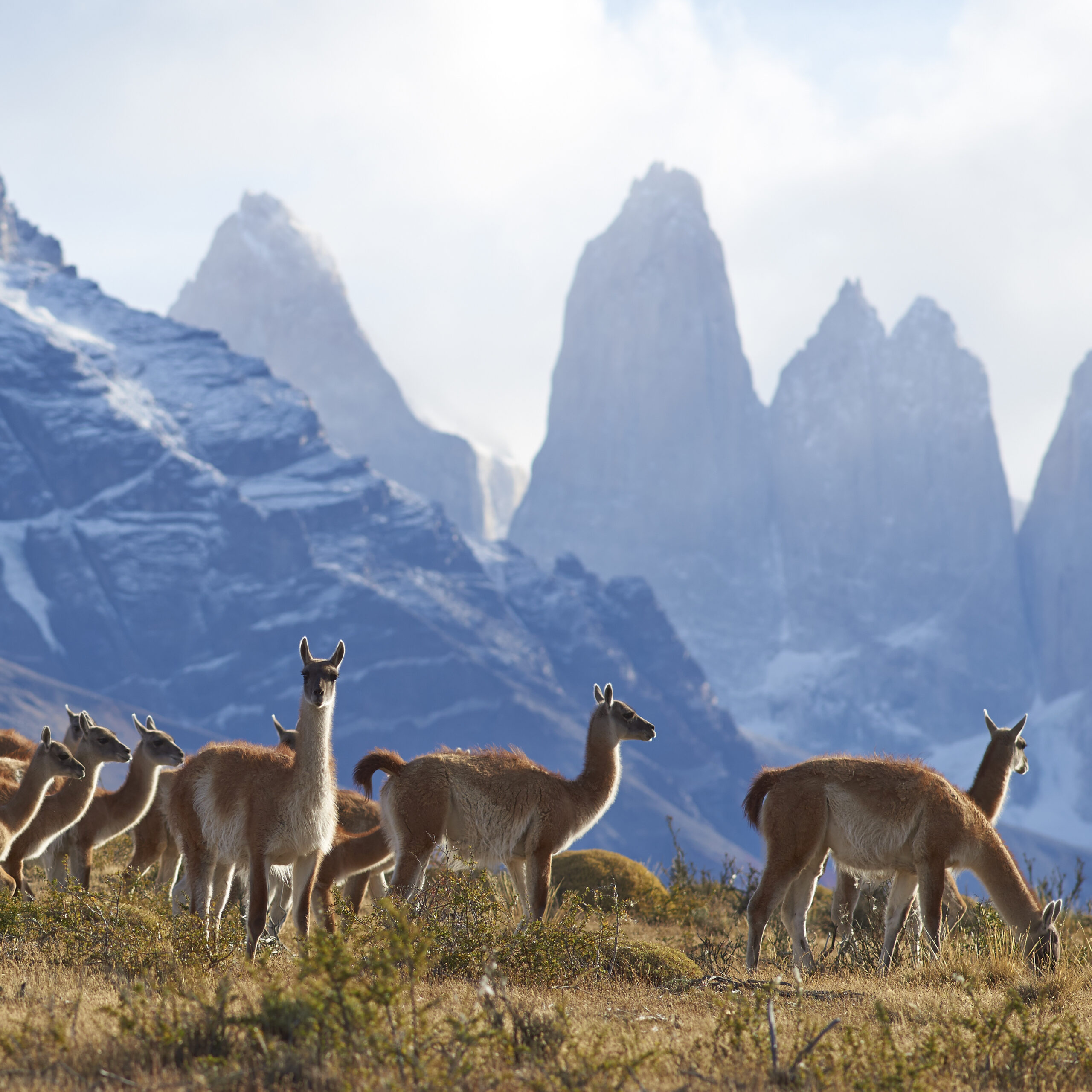 Torres Del Paine W-Circuit
Overview
Torres Del Paine "W" Classic Circuit 7 Days/6 Nights | Magellan district, Southern Patagonia, Chile
Patagonia lies tucked away right at the southernmost tip of the Americas – indeed of the world's landmass, not counting Antarctica. While the very name holds a fascination for many travelers , the reality can be harsh: the place is cursed by a persistent wi nd, the "Escoba de Dios" (God's Broom); trees grow horizontally here, sculpted by the gales; winters are long and summers short.   Geographically its defined , "Patagonia" usually refers to the narrow triangle of land south of a line between Puerto Montt, in Chile, and Argentina's Peninsula Valdés, while in Chile the term is usually reserved for Southern Patagonia, where the Andes take a last, dramatic breath before plung ing into the ocean. These days, large numbers of Chileans and non – Chilean visitors alike c ome to Patagonia not to farm but to hike – in the country's most famous and stunning national park, Parque Nacional Torres del Paine, a massif crowned with otherworldly granite towers, and a ccessed from the superbly located gateway town of Puerto Natales. Others come to follow in the footsteps of the region's famous travelers : navigator Ferdinand Magellan, naturalist Charles Darwin and author Bruce Chatwin; to gaze at the region's many spectacular gl aciers; or to visit the penguin colonies from the lively p rovincial capital of Punta Arenas – a port city sitting on the shore of the stormy Magellan Strait. Chilean Patagonia, the site of the some of the continent's oldest human habitation, was originally populated by Tehuelche hun ter – gatherers, who stalked roam ing guanacos in the interior, and the sea – faring Kawéscar who dove naked for shellfish in the frigid waters around the southern fjords. The first European to discover the area was Ferdinand Magellan, a Portuguese navigator who sailed through the strait now bearing his name. Spanish colonization attempts failed catastrophically and no European tried to settle the place again for another two hundred and fifty years. The voyages of the Beagle, from 1826 to 1834, the second one bearing young Charles Darwin, ren ewed interest in the area, prompting continued Chilean and Argentine attempts to colonize the area. In the 1870s, the two narrowly avoided war over the territory, not for the last time. From 1849, Punta Arenas was boosted by sea traffic in – route to the Cal ifornia Gold Rush; while it did not last long, the introduction of sheep farming created sprawling estancias (ranches) and brought great wealth to their owners in the late nine teenth century. Wool has now been replaced by oil, commercial salmon farming and tourism as the region's main resources. The Chileans call the area the province of Magallanes, in the explorer's honors; it has its own flag and is one of the least inhabited areas in Chile.


Airport Transportation - please arrive after 10am and before pm, depart after 4pm



Private transportation for all activities indicated in itinerary



Accommodations for 6 nights



Private English Guide in all Transfer in/out, Hiking guides during the hiking program



Ticket Navigation Ferry per traveler from Paine Grande Lodge to Pudeto area



Entrance fee to national park



Welcome Kit: sleleping bag, towel, water bottle, map and journal notebook


Airfare - Any Airfare NOT included in registration price



Additional meals - Any additional meals not included in full itinerary



Travel Insurance - REQUIRED ITEM- Not included



Alcoholic drinks, personal expenses, tips



Accommodations in addition to 6 nights included (specified in full itinerary)
Flight to Patagonia – Punnta Arenas – Puerto Natale
Puerto Natales – Torrest del Paine National Park – Central Refuge
Trekking Base Torres & Central Refuge
Trekking Frances & Paine Grande Refuge
Trekking Frances & Paine Grande Refuge
Trekking Grey Glacier sector & Paine Grande & Pehoe Lake & Puerto Nata
Transfer out – Puerto Natales & Punta Arenas, Flight to Santiago
Travel insurance
Travel insurance is designed to help cover your expenses if something goes wrong on your trip, and fill any gaps that wouldn't be covered by your primary health insurance or other insurance you may have. It's not meant to be a substitute for health insurance and won't cover non-essential overseas medical treatment, such as routine exams.
Address
My1FitLife Adventures
1627 W. Main 257
Bozeman MT 59715
United States